Meet Sofra's Editors.
Illustrating books, early mornings, and perfect pancakes: some of her favorite things. Stitching enthusiast. Color fanatic. Living in a neighborhood of roses and tea gardens. She is a sparker of dialogues. Conversation junkie. Writes futuristic, time-bending, young adult novels. Craft obsessed. Foodie.
Rose's food journey in Turkey began in 2005 when she emigrated from Wisconsin, USA to Izmit, a bustling, seaside city an hour outside of Istanbul. The first words she learned in Turkish were ekmek - bread, and seni seviyorum - I love you. Fitting that she can bring those two essentials together in one place as co-editor of Sofra. In 2014, she started a foodie blog called Paleo Abroad where she shares recipes for the culinarily curious and explores the crossroads of food and wellness while plotting an escape to a Turkish village to raise chickens. On the eve of her tenth year in Turkey, she is thrilled to be able to curate a collection of stories that give back to the culture that has nourished her life abroad.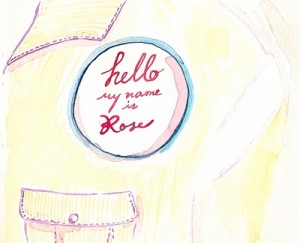 Stay tuned for our next post on Sofra's co-editor, Katherine Belliel!
Photo credit: the incredibly talented duo Julia and Martina of Journey Collective, styling by Gipsy Shears.